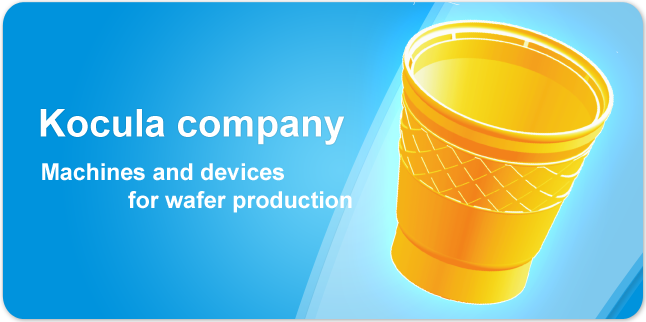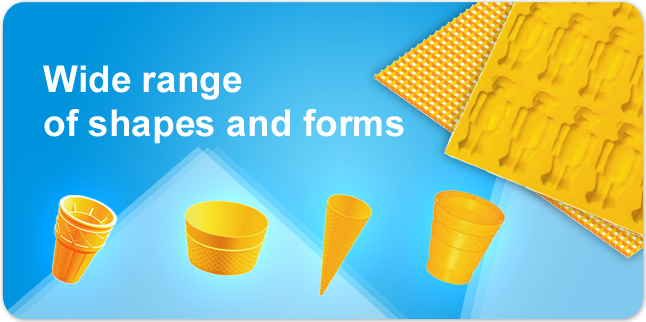 Universal, automatic cutter for wafers layered with cream, cutting into triangles and squares.
Wafer's cutter is designed generally for small and medium sized enterprises producing wafer's layered with cream.
This cutter enables fast, exact and safe cutting of wafers layered with cream into wafer's packets in different shapes.
Before cutting wafers should be colled down. Work of a person operating this cutter is reduced to moving/slipping wafers layered
with cream on the cutter's operating table and pressing one button.
Cutting of the layered wafer's proceeds at once while one verticular movement thanks to properly spred knives.
Wafer's cutter is universal and serves to cut into squares and triangles.To change the shape of cutting it is needed to exchange
the set of the knives. The exchange of the knive's set is very quick, easy and it takes only couple of minutes.
This cutter has a possibility to adjust thickness of the packets of the cut wafers.
It enables to cut wafer's packet with different shapes and dimensions; square wafers as well round wafers.
The cutter is small and occupies only 1 square meter of the surface.
It is powered by 230 V.
It is equipped with a pneumatic drive and it is necessary to be connected to compressed air.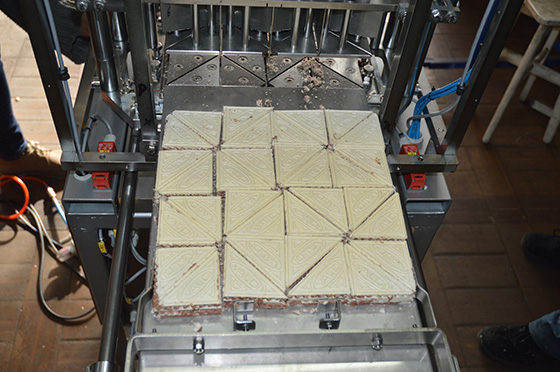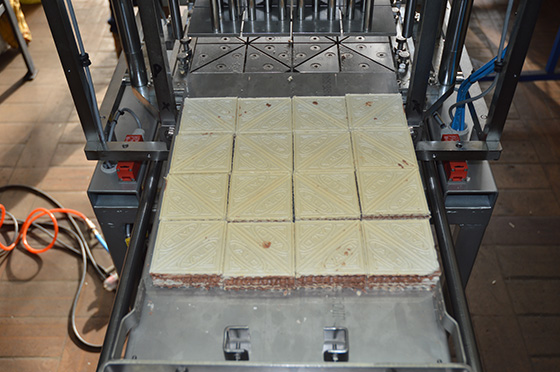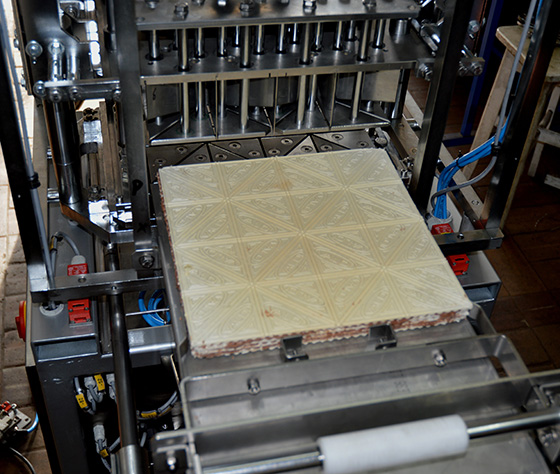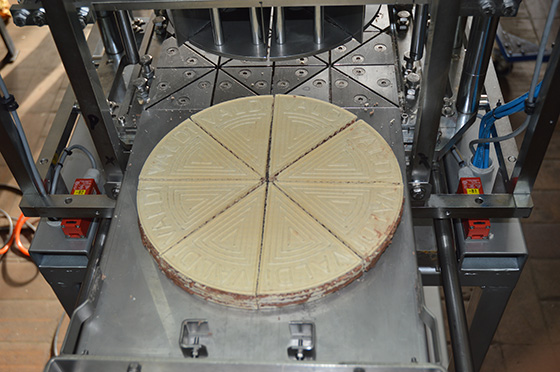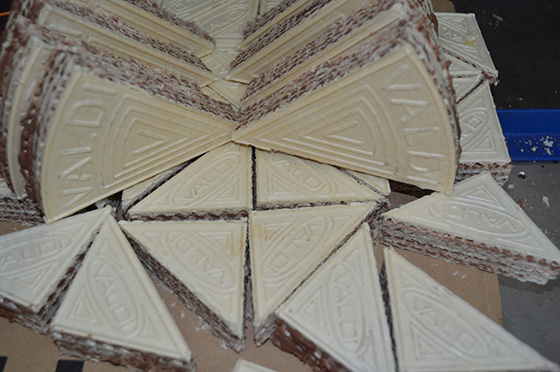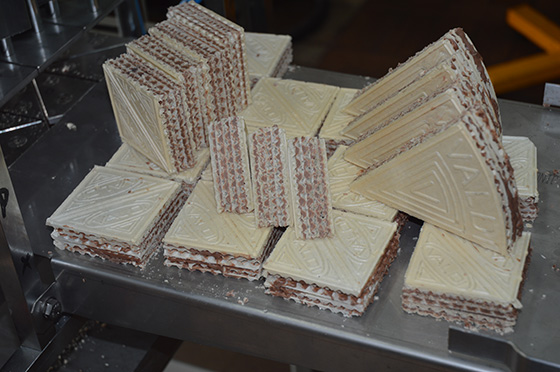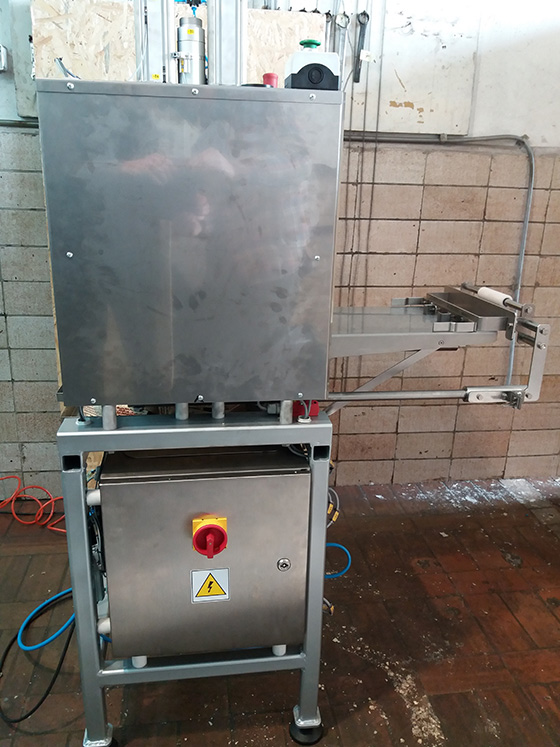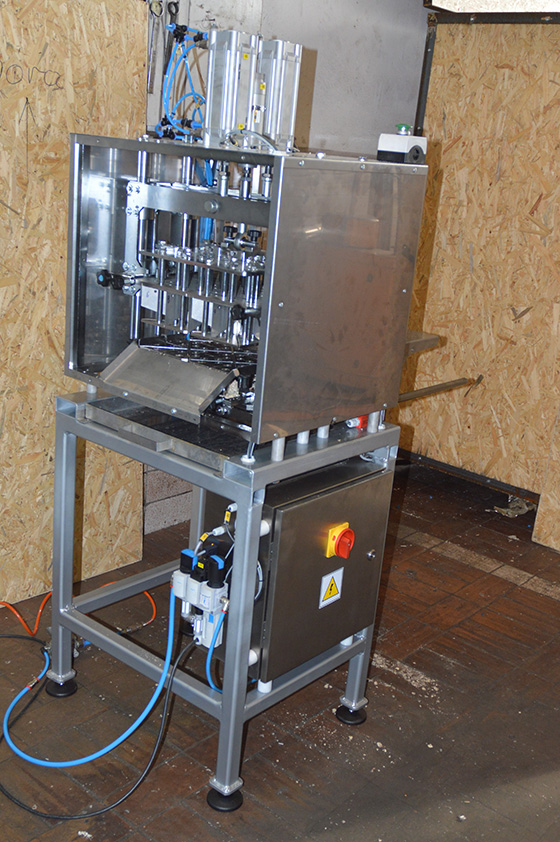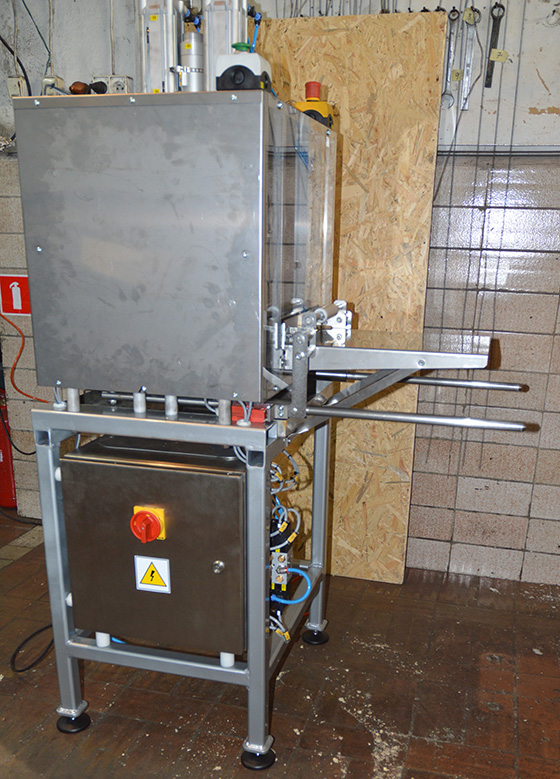 Wafer cutters are used for a precise cutting of flat wafers (dry or interleaved with cream) into smaller rectangular, square or triangular wafer pieces. Cutters can be made as manually or mechanized/automatic machines.
Highly efficient and precise, they are provided with a cutting size change feature.
Firma Kocuła
ul. Wiśniowa 5
Mokronos Dolny
55-080 Kąty Wrocławskie
Poland

tel.: +48 71 363 50 15